Five Random Facts For Thursday
Here are some random facts for you . . .
1.  The first book Theodor "Dr. Seuss" Geisel ever had published wasn't a children's book . . . it was an edgy humor book called "The Pocket Book of Boners".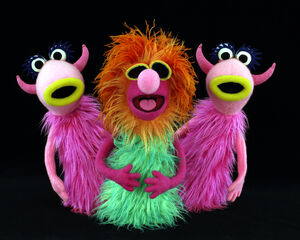 2.  Double Stuf Oreos only contain 1.86 times as much cream as regular Oreos.
3.  Louis the 19th served as the king of France for 20 minutes.  He took over the throne from his father on August 2nd, 1830 . . . thought about it for 20 minutes . . . decided he didn't want to be king . . . and abdicated so Henry the Fifth could take over.
4.  When someone is in the dark for a long period of time, their sleep schedule adjusts to 36 hours awake then 12 hours of sleep.  Scientists have no idea why.
5.  The song "Mah Na Mah Na" is now associated with the Muppets . . . but it was originally written in Italy in 1968 for the soundtrack of a softcore porn movie.